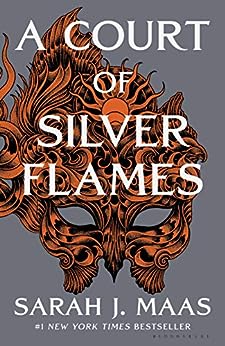 Nesta Archeron has always been prickly-proud, swift to anger, and slow to forgive. And ever since being forced into the Cauldron and becoming High Fae against her will, she's struggled to find a place for herself within the strange, deadly world she inhabits. Worse, she can't seem to move past the horrors of the war with Hybern and all she lost in it.
The one person who ignites her temper more than any other is Cassian, the battle-scarred warrior whose position in Rhysand and Feyre's Night Court keeps him constantly in Nesta's orbit. But her temper isn't the only thing Cassian ignites. The fire between them is undeniable, and only burns hotter as they are forced into close quarters with each other.
Meanwhile, the treacherous human queens who returned to the Continent during the last war have forged a dangerous new alliance, threatening the fragile peace that has settled over the realms. And the key to halting them might very well rely on Cassian and Nesta facing their haunting pasts.
Against the sweeping backdrop of a world seared by war and plagued with uncertainty, Nesta and Cassian battle monsters from within and without as they search for acceptance-and healing-in each other's arms.
---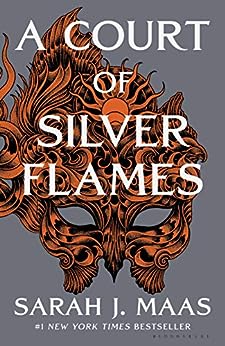 by Sarah J. Maas
Published by: Bloomsbury Publishing
Published Date: February 16, 2021
Genres: Fantasy, Romance, Young Adult, New Adult, Fiction, Fae, Magic, Fantasy Romance, High Fantasy
# of pages: 768
Trigger Warning: Alcohol abuse, Blood, Death, Depression, Forced compliance, Gore, Hypersexuality coping, Miscarriage, Physical abuse, Physical assault, Psychological abuse, Pregnancy, PTSD, Rape, Self-Identity issues, Sex, Sexual assault, Skeletons, Stillbirth, Suicidal thoughts
My Thoughts
Quite honestly, I don't know where to begin with A Court of Silver Flame. I finished it a couple of weeks ago, but every time I start writing my review, I feel overwhelmed with things I want to talk about (without spoilers) and find myself not ready to start writing. I think part of it is that the topics that are addressed in this book are a bit heavy (mental illness, trauma, assault, broken relationships, to name a few) so, to me, it's a more serious writing than other reviews.
ACOSF is the longest book in the ACOTAR series (a little under 800 pages). Within these pages, SJM does a FAB.U.LOUS job in laying out the various storylines and plot (with most of the books focus on Nesta and Cassian). She expertly braids action, politics, mental health challenges, friendships, romance, and forgiveness keeping me turning the page like it was water and I was in a desert.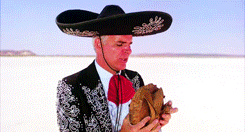 In ACOSF we get more of the characters we are familiar with like Rhys, Feyre, Azriel, Amren, Elain, Nesta, and Cassian whose relationships are so complex and so beautiful. The anger, the resentment, the fear, the fighting, the support, the protection, the respect, and the love are demonstrated throughout each chapter and represent what so many of us experience in our own lives (but with less magic and money LOL).
Since this book shifts gears and the primary female character is Nesta I want to spend a bit of time on her. In ACOSF Nesta demonstrates how trauma, PTSD, and mental health can lead someone to behave in such self-hate and self-destruction that the downward spiral becomes almost unstoppable. She believes she's unlovable and cannot, should not, be forgiven for her actions and behaviors by herself or anyone else. She lashes out and finds the most hateful words and actions to hurt those around her, therefore confirming all the terrible things she believes about herself. I don't know about you, but I know I've been there before and it not only makes the situation worse and the relationship suffer, but it works to confirm how terrible you are (which YOU ARE NOT but you just continue to punish yourself for your thoughts). We then get to watch the transformation Nesta makes as she begins training. Not only is the training a way that she learns to defend herself physically, but it helps her learn to strengthen her belief in herself and that she is not helpless and horrible. A significant part of what I found beautiful in this book is the way Nesta grows to love herself, the friendships she makes and the repair to all of the fractured relationships. She grows so much and while there she still struggles, she finds methods to get through the difficult moments. I think SJM did a great job in portraying the challenges of living with these thoughts and beliefs and how they impact not only the individual who struggles but those around them who love and care for them (there were a few things I didn't love but overall, I think it was handled well).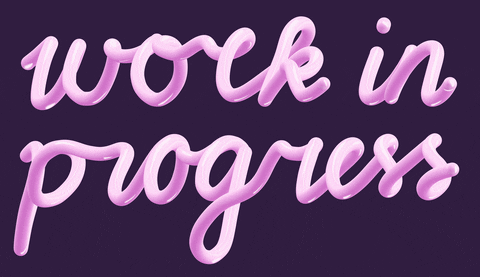 We are introduced to new faces and get a bit more of others including Gwyn (she is EVERYTHING ), Emerie (who we did meet in A Court of Frost and Starlight but got so much more of in ACOSF), Clotho, and a few others. And don't let me forget the House (the House might actually be my favorite "character" in this whole series!).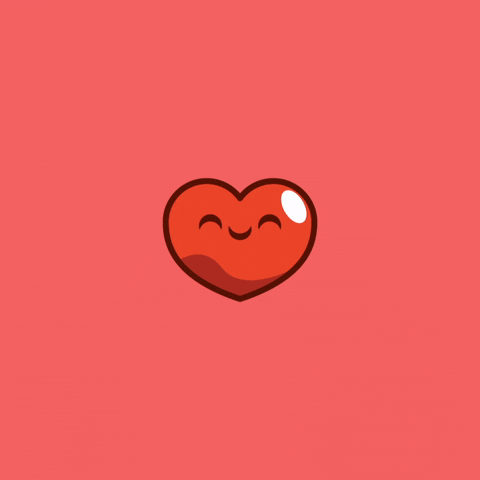 Other than the House, there are two characters that I must talk about: Gwyn and Emerie.
Gwyn is both High Fae and River Nymph. She experienced significant trauma watching her twin sister beheaded and then raped by the General in charge before Azriel found her and slaughtered all the soldiers. She is now a priestess who works in the library in Velaris and that's where she meets Nesta.
Emerie, an Illyrian, was raised by an abusive father who beat her mother to death and then turned his beatings onto Emerie. Eventually, he clipped her wings, making her unable to fly and left her to fend for herself. Emerie meets Nesta when Nesta comes into the clothing shop she has run since her father's death in the war with Hybern.
Nesta, Gwyn, and Emerie create a friendship that is so beautiful, full of honesty, support, and acceptance of each other and help each other find their way out of the sadness, trauma, and darkness each of them have lived in. These three become badass, dynamic warriors with a bond comparable, in my opinion, to Rhys, Cassian, and Azriel (#legends #Valkyrie). One of my favorite scenes in this book is Nesta, Gwyn, Emerie (and House) have a sleepover (I just want to be part of this friendship!!!! #friendshipgoals).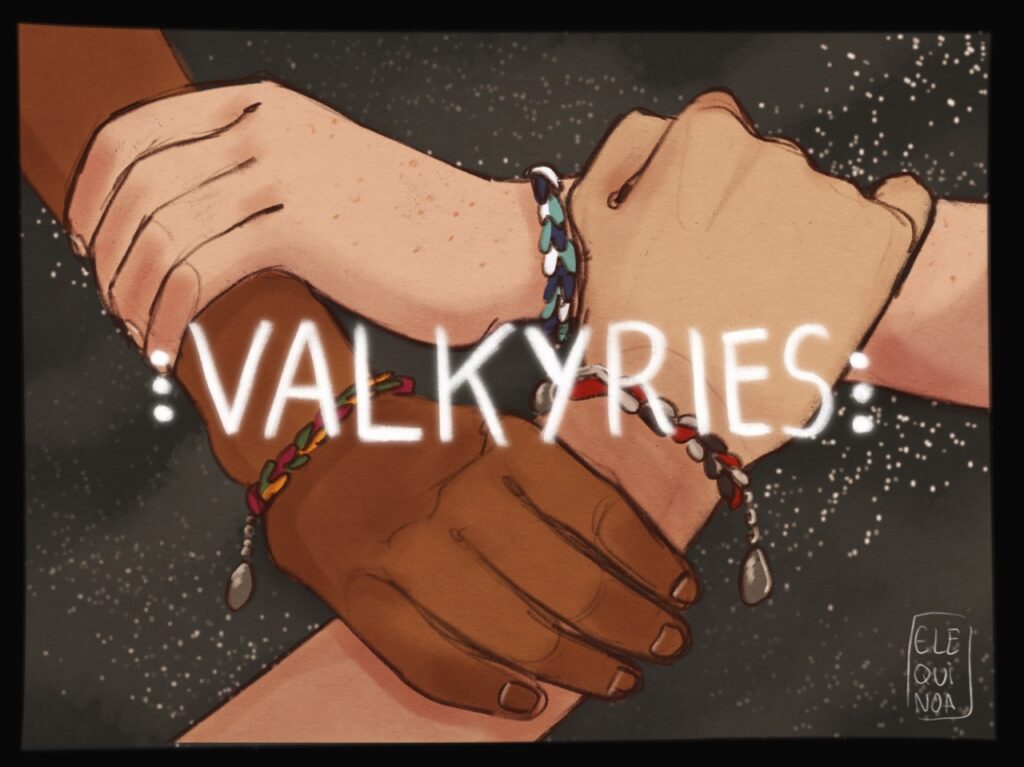 And then there's Nesta and Cassian (so beautiful…and HOT!). To be clear, my feelings for Nesta and Cassian do not take away from my love for Feyre and Rhys (it's a different love). Let's be clear, Cassian is amazing! Let me say that again (and louder for those in the back) – CASSIAN IS AMAZING! His patience, gentleness, humor, sarcasm, and willingness to be everything Nesta needs was so beautiful. Add to that his alpha male, sexy, hot, feral, warrior-heart (his nickname is Lord of Bloodshed for goodness sake). How do you resist that man?! (Clearly You don't). There's a Shania Twain song (LOL) that pops into my head "Are you strong enough to be my man?" and the answer here is yes, he is – not that I was always sure because Nesta tried really hard to push him away but he kept reaching out his hand and never gave up.
Was this book perfect? No!
I could've done without Nesta's apology to Amren (Amren is an asshole but so is Nesta).
I didn't love some of the secrets that were kept (Everyone + Feyre + Baby birth challenges).
I would've liked to see more between Feyre and Nesta sharing feelings (but maybe we didn't need that since they're sisters and Feyre seems to really understand Nesta).
But overall, I loved this book. I know I will read it again and can't wait!
Oh ya, make sure you read the Bonus chapter on Azriel. If your copy doesn't have it, you can find it online.
---
Favorite Book Quotes
"Gwyn whispered, "I am the rock against which the surf crashes." Nesta straightened at the words, as if they were a prayer and a summons. Gwyn lifted the blade. "Nothing can break me."
"Keep reaching out your hand."
"Amren put a hand above Nesta's heart. "That's the key, isn't it? To know the darkness will always remain, but how you choose to face it, handle it… that's the most important part. To not let it consume. To focus upon the good, the things that fill you with wonder." She gestured to the stars zooming past. "The struggle with that darkness is worth it, just to see such things."
"Nesta had loved Cassian since she'd first laid eyes on him. Had loved him even when she did not want to, even when she had been swallowed by despair and fear and hatred. Had loved him and destroyed herself because she didn't believe she deserved him, because he was all that was good, and brave, and kind, and she loved him, she loved him, she loved him"
"Cassian leaned to whisper in her ear, "The first time I saw that look on your face, you were still human. Still human, and I nearly went to my knees before you."
"I'll be with you every step of the way. Just don't lock me out. You want to walk in silence for a week, I'm fine with that. So long as you talk to me at the end of it."

Cassian's throat tightened, and even from across the ring he could see Nesta's eyes gleaming with pride and pain.
Emerie said, "Nothing can break us ."
The world seemed to pause at the words. As if it had been following one path and now branched off in another direction. In a hundred years, a thousand, this moment would still be etched in his mind. That he would tell his children, his grandchildren, Right then and there. That was when it all changed.

Azriel went wholly still, as if he, too, had felt the shift. As if he, too, were aware that far larger forces peered into that training ring as Gwyn moved."
"Your power is a song, and one I've waited a very, very long time to hear, Nesta."
"Never again.
Never again would she be weak.
Never again would she be at someone's mercy.
Never again would she fail.
Never again, never again, never again."
"So Nesta had become a wolf. Armed herself with invisible teeth and claws, and learned to strike faster, deeper, more lethally. Had relished it. But when the time came to put away the wolf, she'd found it had devoured her too."
"Whatever you need to throw at me, I can take it. I won't break."
"But I still don't know how to fix myself."
"There's nothing broken to be fixed," he said fiercely.
"I am going to tell you that you will get through it. That you will face this, and you will get through it. That these tears are good, Nesta. These tears mean you care. I am going to tell you that it is not too late, not for any of it. And I can't tell you when, or how, but it will get better. What you feel, this guilt and pain and self-loathing- you will get through it. But only if you are willing to fight. Only if you are willing to face it, and embrace it, and walk through it, to emerge on the other side of it. And maybe you will still feel that tinge of pain, but there is another side. A better side."
"Welcome back to the Night Court, Nesta Archeron."
"She turned her head so slowly it was like watching a puppet move. Her eyes met his. Death watched him. But Death had walked beside him every day of his life. So Cassian stroked his thumb along her palm and said, "Hello, Nes."
"The familiar male's gaze snagged on her. "What's her business here?" Nesta gave him a secretive smile. "Witchcraft."
"Because my Mate taught me well."
"I want to take the road that no one dares travel, and I want to travel it with you two. No matter what may befall us. Not as Illyrians, not for their titles but as something new. To prove to them, to everyone, that something new and different might triumph over their rules and restrictions."
"I wish for us to have the courage to go out into the world when we are ready, but to always be able to find our way back to each other. No matter what."
"Az chuckled, the wind shifting the strands of his dark hair. "You two need a chaperone up here?" Yes. No. Yes. "I thought you were the chaperone." Az threw him a wicked smile. "I'm not entirely sure I'm enough."
"Ataraxia, she had named that magic sword. Inner Peace."
"She was a wolf who had never learned how to be a wolf, thanks to that cage humans called propriety and society. And like any maltreated animal, she bit anyone who came near."
"Nesta laughed. The sound might well have been a lightning strike to his head for how much it rocked him, that laugh. Free and light and so unlike anything he'd ever heard from her that even Azriel blinked. A true laugh."
"She whispered, "And I am yours." Those golden threads between their very souls shone with the words, as they formed a harp strummed by a heavenly hand. For it was music between their souls. Always had been. And his voice was her favorite melody."
"Nesta gazed at her friends. And saw pain and sorrow in their tear-streaked faces, but also the openness of letting each other see the broken places deep inside. The understanding that they would not turn away."
"I'm talking to the House. Which is a considerable step up from talking to you."
"I like to read. I cannot survive without reading."
"Your story is worth telling, you know."
"The world was beautiful, and she was so grateful to be in it. To be alive, to be here, to see this. She stuck out a hand over the railing, grazing a star as it shot past, and her fingers came away glowing with blue and green dust. She laughed, a sound of pure joy, and she cried more, because that joy was a miracle."
"Busybody." Az took a bite. "You let her suck your cock in the middle of the dining room. At a table I'm currently using to eat my dinner. I'd say that entitles me to an opinion."
"I have been broken once before," Gwyn said, her voice clear. "I survived it. And I will not be broken again—not even by this mountain."
"Cassian blew out a breath, watching the flames leap and flutter. "We're going to be uncles," he said after a moment, unable to keep the wonder from his voice. Azriel's face filled with pride and joy. "A boy."
When nineteen-year-old huntress Feyre kills a wolf in the woods, a terrifying creature arrives to demand retribution. Dragged to a treacherous magical land she knows about only from legends, Feyre discovers that her captor is not truly a beast, but one of the lethal, immortal faeries who once ruled her world.

At least, he's not a beast all the time.

As she adapts to her new home, her feelings for the faerie, Tamlin, transform from icy hostility into a fiery passion that burns through every lie she's been told about the beautiful, dangerous world of the Fae. But something is not right in the faerie lands. An ancient, wicked shadow is growing, and Feyre must find a way to stop it, or doom Tamlin – and his world – forever.