Picking up just a few months after A Reaper at the Gates left off…
The long-imprisoned jinn are on the attack, wreaking bloody havoc in villages and cities alike. But for the Nightbringer, vengeance on his human foes is just the beginning.
At his side, Commandant Keris Veturia declares herself Empress, and calls for the heads of any and all who defy her rule. At the top of the list? The Blood Shrike and her remaining family.
Laia of Serra, now allied with the Blood Shrike, struggles to recover from the loss of the two people most important to her. Determined to stop the approaching apocalypse, she throws herself into the destruction of the Nightbringer. In the process, she awakens an ancient power that could lead her to victory–or to an unimaginable doom.
And deep in the Waiting Place, the Soul Catcher seeks only to forget the life–and love–he left behind. Yet doing so means ignoring the trail of murder left by the Nightbringer and his jinn. To uphold his oath and protect the human world from the supernatural, the Soul Catcher must look beyond the borders of his own land. He must take on a mission that could save–or destroy–all that he knows.
by Sabaa Tahir
Published by: Razorbill
Published Date: December 1, 2020
Genres: YA, Fantasy, Romance, Fiction, Young Adult Fantasy, Dystopia, Magic Adventure
# of pages: 516
Trigger Warnings: Character Death, Death of Children, Violence, Murder, War, Childbirth, and Grief.
---
My Thoughts
Epic Finale!
Genius!
Bleeding Skies… 5 Stars!
A perfect ending to a beautiful series!
Bravo Ms. Tahir, Bravo!
Initial Thoughts: While doing an amazing job of developing a beautifully creative fictional world, Tahir is actually bringing us face to face with issues impacting our real world including war, genocide, oppression, culture, violence, generational impacts, and the length some people will go to for power.
"It was never one. It was always three. The Blood Shrike is the first. Laia of Serra, the second And The Soul Catcher is the last. The Mother watches over them all, If one fails, they all fail. If one dies, they all die…"
Laia
I know a lot of people don't like Laia or she annoys them but I feel for Laia and I like her (I don't love her). When I first started the series, she was the main female character and if Tahir hadn't done such a good job at introducing other characters (#Helene) I probably would've gotten sick of Laia too. But I root for her and love her and Elias and thought the end was fitting for their storyline.
Elias
I will say that I didn't love Elias' chapters as the Soul Catcher, at least not compared to some of the other characters' chapters, but they were just as important to the storyline as the others. Now having said that, I love me some Elias (#bookboyfriend). I mean, he is willing to give up everything, and I mean everything, for others. His honor, his loyalty, and his love for Laia are beautiful. I'm glad to have met him.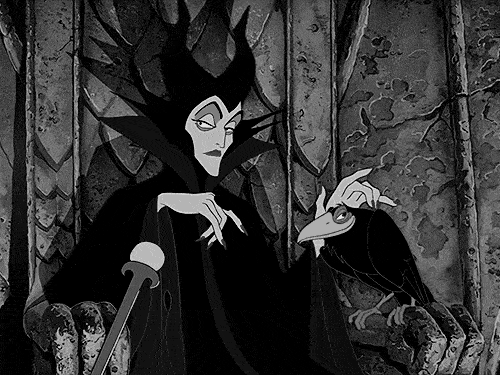 The Nightbringer
I've read that a lot of people came to like the Nightbringer but I can't say that I fall in that group. What I can say is that learning bits and pieces about his backstory was very interesting and you can kind of see where all of his rage has come from. I do appreciate learning more but the devastation he brought was unforgivable.
Musa
Oh Musa, you lovable, charming, silly guy. I'm so glad you were part of this story. He's like a brother to Laia, a friend to Darin and Elias, and a good partner for Helene.
Harper 😍
I admit it. Something is seriously wrong with me. Harper tortured Helene. He spied on Helene for the Commandant. He was terrible. But eventually as we learned more about him and he showed us who he really was, Avitas Harper became everything I wanted for Helene. But not all love stories are meant to have a happy ending and this one ripped my heart out of my chest and ran it through a meat grinder.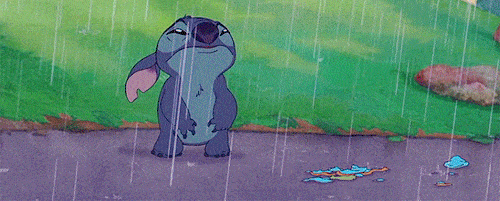 Helene (my Queen) 👑
The name Helene means Shining Light and this young woman lives up to her name. She has come so far over the course of the four books and I am her biggest fan. Although I ship Helene and Harper to the max, I almost think my favorite relationship is Helene and Laia. These two start out on opposite sides of everything but by the end their friendship was beautiful.
This book was A LOT! The emotions were A LOT! There were moments when I was destroyed and moments when I was filled with laughter and joy. When I started this series, I had no idea how much I would love it. I had no idea the impact the characters would have on me (I miss them 😭).
The anxiety was real! The closer I got to the end the more stressed I became (too few pages and too much more to resolve).
This book gave me the closure that far too often we don't get. It wasn't a happy ending presented with a pretty little bow, but it was an appropriate ending to an amazing series.
---
Favorite Book Quotes
"You are lucky enough to love someone who loves you back. He is alive and breathing and in the same vicinity as you. By the skies, do something about it. For however long you have. For whatever time you get. Because if you don't, I swear that you'll regret it for all your years"
"And while family can cause pain and make mistakes, it is never a burden. Never."
"But as the days turned into weeks and months, I grew accustomed to the pain—the same way I learned to live with the scars on my face. And instead of hating my heart, I began to marvel at its strength, at the fact that it thuds on insistently. I am here, it seems to say. For we are not done, Helene. We must live."
"This tale is the gibbet in the square… The blood on the cobblestones. It is the K carved into a Scholar girl's skin. The mother who waited thirty years for her child. The agony of a family destroyed. This tale is a warning. And it is a promise kept."
"I need you to disappear. To never leave. I need to have never met you or felt you. You. You. You. I need you."
"I stare out at the desert, a speck of nothing against its vastness. These rocks, this dirt, it will abide for millennia, while I am but a moment in time that will be over all too soon. The thought is crushing, and I cannot breathe."
"I am fully, foolishly in love with him. He is the weak spot in my armor, the flaw in my defense. Damn my traitorous heart to the hells."
"And his champions, those three flames in which he placed all his hopes—Laia of Serra, Helene Aquilla, and Elias Veturius—I smother those flames. For I have taken the Blood Shrike's soul. The Waiting Place has taken the Soul Catcher's humanity. And I will crush Laia of Serra's heart."
"The space he leaves is vast, that gnawing loneliness of showing your heart to someone only to find they never wanted to see it."
"There are some things that do not die. No matter how many blades we put into them."
"The world seems to slow, as if time no longer exists. It is a moment of perfect chaos, and within it, I hear my nan. Where there is life, there is hope. I will not accept death. Why should I, when there is life yet burning in my veins?"
"Alas." The Scholar spins me in a circle, then pulls me back. "We're the ones who survived, Empress. Unlucky, perhaps, but that's our lot. And since we're here, we might as well live."
"I want Elias Veturius back."
"When your mind does not hear you, train your body. Your mind will follow."
"is not the Soul Catcher who is an ember in the ashes, it is Elias Veturius. It is not the Soul Catcher who will spark and burn, ravage and destroy. It is Elias Veturius."
"The heart knows what it knows"
"Instinct is instinct. Sometimes it's a shout in your head, and sometimes it's your mind telling you the wind wants you to move in a particular direction."
"Emifal firdaant. May death claim me first."
"I wish I could live a thousand lives so I could fall in love with you a thousand times."
"You are broken. But it is broken things that are the sharpest. The deadliest. It is broken things that are the most unexpected, and the most underestimated"
"Would that we all knew the cracked terrain of each other's broken hearts. Perhaps then, we would not be so cruel to those who walk this lonely world with us."
"You got there first my love, I envy you so, for how will I endure without you?"
"How much pain exists in the world because we cannot get past what has been done to us, because we insist on inflicting pain right back?"
"It should have been him dancing with you"
"Thank you, Soul Catcher."
"Elias," he says after a moment, the slightest bit of warmth entering those cold gray eyes. "From you I prefer Elias."
"Your mistakes only define the rest of your life if you let them. Don't let them."
"We are doomed, you and I. To offer more love than we will ever be given."
"You have suffered. You have created suffering. You have killed. But you have also paid. With your life, twice over now, and with your heart, with your mind. You have guided thousands of lost souls. You have saved thousands of lives. You have done good in this world. Which will define you? The good? Or the suffering?"
"I have defied him and survived him again and again. He has tried to hurt me. But I will not allow myself to be hurt. He has tried to break me but I will not be dictated to by a man so afraid to fight the jinn that he must criticise a woman to make himself feel bigger."
"We must understand the creatures, fey or human, who populate our tales. Respect them. Love them, despite the villainous things they do. We must see them. Else how will our stories echo in the hearts of those who hear them? How will the stories survive beyond one telling?"
"We are, all of us, just visitors in each other's lives."
"I'm here because it's been months since you kissed me, but I think about that moment so often it feels like it happened yesterday. And because when I saw you go down in the battle, I thought I'd– I'd tear apart the world if anything happened to you."
"Or perhaps she's simply beautiful, and looking at her feels like sunlight flowing into a room lost to the darkness for too long."
"What a small thing it seems, to walk with the one you love. To look forward to a day with them. I marvel at the simplicity of this moment. And I thank the skies for the miracle of it."
"I've known him all my life, Harper. But when I was crawling through that tunnel, when I knew he was fighting and dying for me, all I could think was that I was so thankful it wasn't you up there. Because if it had been, we'd have died together."
"For me, Elias, desire is not simple. It is not shelter. It is not warmth. It is a fire that offers no light, only heat, ruinous and consuming. The longer you deny it, the hotter it burns. You forget shelter. You forget warmth. There is only that which you want and cannot have, and the desolation that follows."
"Of my own mother and her quiet love, which bathed me like the rays of the sun for as long as she lived."
"I thought I served a great cause: protecting the Empire. But all I did was protect people who were never in any danger."
---
"This post contains affiliate links. If you click one and make a purchase, I earn a small commission at no extra cost to you. It helps support the site so I can continue to offer great content to you!"
When nineteen-year-old huntress Feyre kills a wolf in the woods, a terrifying creature arrives to demand retribution. Dragged to a treacherous magical land she knows about only from legends, Feyre discovers that her captor is not truly a beast, but one of the lethal, immortal faeries who once ruled her world.

At least, he's not a beast all the time.

As she adapts to her new home, her feelings for the faerie, Tamlin, transform from icy hostility into a fiery passion that burns through every lie she's been told about the beautiful, dangerous world of the Fae. But something is not right in the faerie lands. An ancient, wicked shadow is growing, and Feyre must find a way to stop it, or doom Tamlin – and his world – forever.