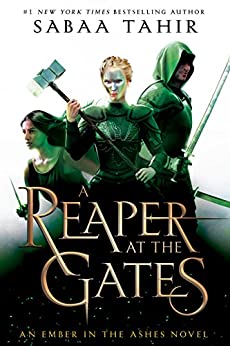 Beyond the Martial Empire and within it, the threat of war looms ever larger.
Helene Aquilla, the Blood Shrike, is desperate to protect her sister's life and the lives of everyone in the Empire. But she knows that danger lurks on all sides: Emperor Marcus, by his past, grows increasingly unstable and violent, while Keris Veturis, the ruthless Commandant, capitalizes on the Emperer's volatility to grow her own power–regardless of the carnage she leaves in her path.
Far to the east, Laia of Serra knows the fate of the world lies not in the machinations of the Martial court, but in stopping the Nightbringer. But in the hunt to bring him down, Laia faces unexpected threats from those she hoped would help her, and is drawn into a battle she never thought she'd have to fight.
And in the land between the living and the dead, Elias Veturius has given up his freedom to serve as Soul Catcher. But in doing so, he has vowed himself to an ancient power that demands his complete surrender–even if that means abandoning the woman he loves.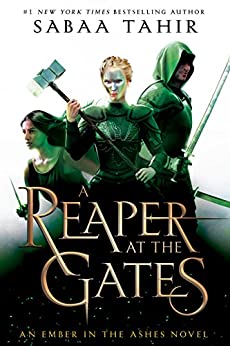 by Sabaa Tahir
Published by: Razorbill
Published Date: June 12, 2018
Genres: YA, Fantasy, Romance, Fiction, Young Adult Fantasy, Dystopia, Magic Adventure
# of pages: 480
Trigger Warning: Character Death, Death of Children, Emotional & Domestic Abuse, Slavery, Murder, Manipulation, Rape (mentioned), Torture, Violence
---
My Thoughts
Love. I sigh. Love is joy coupled with misery, elation bound to despair. It is a fire that beckons me gently and then burns when I get too close. I hate love. I yearn for it. And it drives me mad."
A Reaper at the Gates picks up a few weeks after the end of A Torch Against the Night and catapults us into the chaos, drama, action-packed, high-stakes storytelling we have learned to expect from Sabaa Tahir.
Yes, I continue to pay to be traumatized.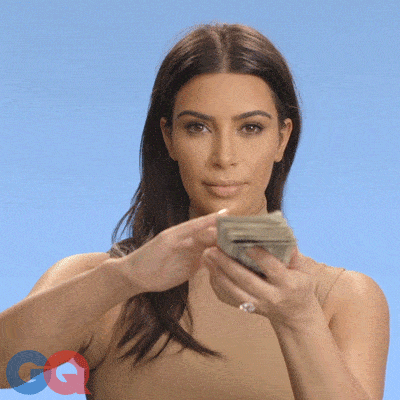 Similar to books 1 and 2, Tahir writes book 3 from the perspective of multiple characters including favorites like Elias, Laia, and Helene (who wants to join my fanclub?). There are also additional interesting and complex characters: Avitas Harper (so intense….and hot), Darin (so courageous), Livia (smart and sweet), Musa (I LOVE MUSA), the Soul Catcher aka Shaeva (heartbreaking), and Cook (finally is all I can say!).
"Needing protection is not a weakness. Refusing to trust your allies is."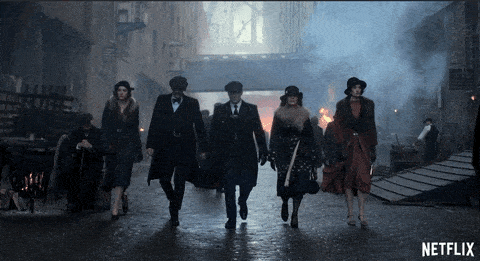 And then there are the Nightbringer, Keris aka the Commandant, and Marcus (can someone please murder these detestable lowlifes??!!!) whose stories are weaved in so well I almost forgot I didn't read any chapters from their perspectives (Truthfully, I want to know more about them 🫢).
"I'm not her ally, Blood Shrike." The Nightbringer cocks his head, and I sense his amusement. "I am her master."
A Reaper at the Gates enhances and introduces more fantasy elements, merciless wars, savage deaths, deep-rooted friendship, beautiful romance, respect, ambition, and developing alliances. We continue to see prophecies come true, mistakes being made, lessons being learned, and a tremendous amount of sacrifice (will we ever get a win?). A Reaper at the Gates takes the story to the next level while setting things up for the big finale in book 4.
"There is success," I say. "And there is failure. The land in between is for those too weak to live. Duty first, unto death."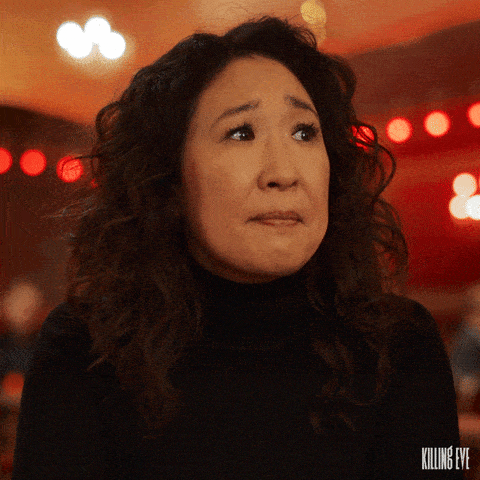 I am desperate for the next book!
---
Favorite Book Quotes
"Curse this world for what it does to the mothers, for what it does to the daughters. Curse it for making us strong through loss and pain, our hearts torn from our chests again and again. Curse it for forcing us to endure."
"Hope is stronger than fear. It is stronger than hate."
"Skies save me from the men in my life and all the things they think they know."
"You are my temple. You are my priest. You are my prayer. You are my release."
"You are cruel, Elias," she whispers against my mouth. "To give a girl all she desires only to tear it away."
"I wonder if my entire life will be a series of moments in which I realize I'm an idiot long after I can actually do anything about it. Will I ever feel like I know what I'm doing?"
"Strange, how silence can speak as loudly as a scream."
"My song is not one of peace. It is one of failure and pain. My song is one of battle and blood, death and power. It is not the song of Helene Aquilla. It is the song of the Blood Shrike."
"The stories we tell have power, of course. But the stories that go untold have just as much power."
"First you will be unmade. First you will be broken."
"Strange how monsters can reach from beyond the grave, as potent in death as they were in life."
"I will find you, Laia. I will find a way. This is not our end."
"Everyone believes that nothing concerns them until the monsters are knocking on their doors!"
"We are, all of us, just visitors in each other's lives."
"Because I know this feeling sweeping through me all too well, the feeling that all my effort, all I have worked for, means nothing. That everything and everyone is a lie. That all is cruel and unforgiving and that there is no justice."
"Remember that fate is never what we think it will be."
"Love cannot live here."
"wonder what he has become in the months we've been apart. Has he changed? Is he eating? Taking care of himself? Skies, I hope he has not grown a beard. I hated his beard."
"You humans give your loyalty so willingly for just a little hope."
"But I must prepare myself, for such stories are dragons drawn from a deep well in a dark place. Does one summon a dragon? No. One may only invite it and hope it emerges."
"The permanence of death will always feel like a betrayal"
"…I draw on every last bit of strength I have. I am a thing from the Barbarian's nightmares, a silver-faced, blood-drenched demon of the hells, and I will not let them pass."
"What I feel for Elias is different, a flame I hold close to my heart when I feel my strength flagging. Sometimes, deep in the night as I travel, I picture a future with him. But I dare not look at it too closely. How can I, when it can never be?"
"Your mother—my mother—we can never understand their torments. Their hurts. We may suffer the consequences of their mistakes and their sins, but we should not carry them on our hearts. We don't deserve that."
"I have tried not to think of Elias. But he haunts my thoughts, a ghost who is always on my mind and always out of reach."
"pathetic, human notion—that by drowning in guilt and regret, one can atone for any crime, no matter how despicable."
"Pain is a choice. Succumb to it and fail. Or defy it and triumph."
"I wish now that I hadn't opened up to him. "Ah, Laia-aapan." He uses the Mariner honorific for little sister and jostles me with an arm. "We've all made mistakes in love. Me most of all."
"In this fiery hellscape of a world, this mess of blood and madness, justice exists only for those who take it."
"I witness myself through his eyes: angry and cold and weak and strong and brave and warm. Not the Blood Shrike. Helene. And I would be blind not to see what he feels for me. I am woven into his consciousness the way Elias used to be woven into mine. Harper is always aware of where I am, of whether I am all right."
"When you are weak, look to the battlefield. In battle, you will find your vigor. In battle, you will find your strength."
"No tricks, Laia, daughter of Mirra. Unlike you, we do not fear the truth, for it is the truth that shall free us from our prison. And the truth shall free you from yours. Come to us."
"You used to know me, I think. But you don't know me anymore. I don't know me anymore."
"I will never understand the savagery of war, even when it is my foes being destroyed."
"But why you, Blood Shrike? Why did fate see fit to make you the oppressor instead of the oppressed ? What is the meaning of your life?"
"I am the Blood Shrike. You would do well to remember it."
"I can't bear her lips away from mine"
"Don't act the part she's written for you."
"I wish for you joy and a family that loves you, adventures that shape you, and true friends to have them with."
---
"This post contains affiliate links. If you click one and make a purchase, I earn a small commission at no extra cost to you. It helps support the site so I can continue to offer great content to you!"
When nineteen-year-old huntress Feyre kills a wolf in the woods, a terrifying creature arrives to demand retribution. Dragged to a treacherous magical land she knows about only from legends, Feyre discovers that her captor is not truly a beast, but one of the lethal, immortal faeries who once ruled her world.

At least, he's not a beast all the time.

As she adapts to her new home, her feelings for the faerie, Tamlin, transform from icy hostility into a fiery passion that burns through every lie she's been told about the beautiful, dangerous world of the Fae. But something is not right in the faerie lands. An ancient, wicked shadow is growing, and Feyre must find a way to stop it, or doom Tamlin – and his world – forever.