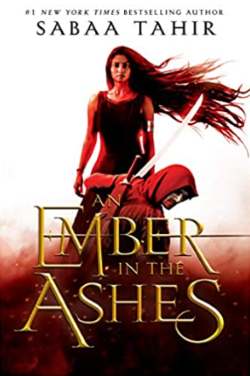 Laia is a slave. Elias is a soldier. Neither is free.
Under the Martial Empire, defiance is met with death. Those who do not vow their blood and bodies to the emperor risk the execution of their loved ones and the destruction of all they hold dear.
It is this brutal world, inspired by ancient Rome, that Laia lives with her grandparents and older brother. The family ekes out an existence in the Empire's impoverished backstreets. They do not challenge the Empire; they've seen what happens to those who do.
But when Laia's brother is arrested for treason, Laia is forced to make a decision. In exchange for help from rebels who promise to rescue her brother, she will risk her life to spy for them from within the Empire's greatest military academy.
There, Laia meets Elias, the school's finest soldier-and secretly, its most unwilling. Elias wants only to be free of the tyranny he's being trained to enforce. He and Laia will soon realize that their destinies are intertwined-and that their choices will change the fate of the Empire itself.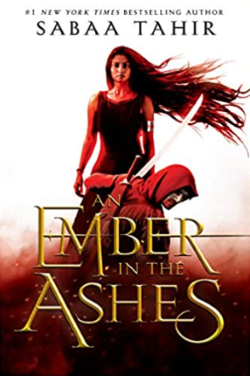 by Sabaa Tahir
Published by: Razorbill
Published Date: April 28, 2015
Genres: YA, Fantasy, Romance, Fiction, Young Adult Fantasy, Dystopia, Magic Adventure
# of pages: 446
Trigger Warning: Mentions of rape and sexual assault, violence, torture, death, and slavery.
---
My Thoughts
Family. Friends. Love. Loss. Heartbreak. Gut wrenching.
5 stars, two thumbs up, a high recommendation, read it. ⭐⭐⭐⭐⭐
Before I started this book, I worried it would be predictable and follow a formula we see waaaay too often. So, what did I do? I put it off for months. Mistake. Big Mistake. Huge..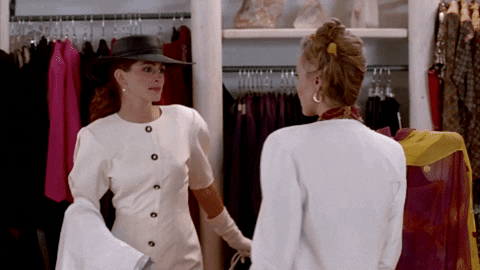 Tahir (magical Goddess of authors) combines Blackcliff Academy (think Harry Potter meets Game of Thrones) and the Scholar's Quarter, two nearly opposite worlds, to make up what is known as the Martial Empire. Blackcliff Academy is a school that trains for death, fighting, and violence. The Empire trains the Martials – warriors who rule the Martial empire – to be skilled fighters and promotes the most skilled to be a Mask (their fashion accessory: silver mask that melts into their FACE!). Masks are SUPER skilled, merciless, ruthless weapons of destruction (#deadinside). Then there's the Scholar's Quarter which is mostly a peaceful, artistic group (me envisioning flowers, art, libraries, children skipping…🤗) that live in a world of oppression and enslavement under the Martial Empire rule (never mind).
While Elias and Laia are technically the main characters, it's hard to say that as we're introduced to other characters on such an intimate level.
Helene aka Blood Shrike (that's not a freakishly scary name at all) – Elias's best friend since childhood and a very well-trained Mask. Helene is the only female Mask (you go girl!), other than the Commandant. Helene has drunk the Blackcliff Kool-Aid and is extremely loyal to the Martial Empire, even willing to kill Elias on behalf of the Empire…or is she? At first, I was not a fan of Ms. Blood Shrike but as I got to know her better, I was able to see past her tough, cold exterior and now consider myself one of the biggest fans of this Badass Warrior Queen! And did I mention her voice has the power to heal?
"They always underestimate me" – Helene
Marcus "the Snake" Farrar (nickname provided by Blackcliff students) – a Mask and classmate of Elias, Helene, Zak, and Dex. Marcus is simply hateful, cruel, violent, and vile. He finds joy in raping the slave girls, he lies, he cheats, and is so power-hungry and warped that he will do anything, and I mean anything, to win (#pieceofshit). Even though I despise him, I still want to learn more about him.
Zak "the Toad" Farrar – a Mask, classmate of Elias, Helene, Marcus, and Dex, and Marcus's twin brother (he sucks just a bit less than Marcus). I do feel a bit sorry for him because I don't think he wants to be the way he is but connected to Marcus the way he is, he basically has no choice.
Izzi – has spent her life living in fear and brutality as a slave under the Commandant, who took her eye as punishment for something someone else did (I can't with this woman). Despite this, she is optimistic and brave and a friend to Laia. I just wanted to pull her into my arms and keep her safe. Her soul just felt beautiful. We all need an Izzi. I ❤ her.
"At least I'll die having done something useful" -Izzi
Cook – slave who is brutally disfigured by the Commandant and works in the kitchen (hence the name"Cook"), like a mother to Izzi, and even though she doesn't seem to like Laia, she helps her. I keep thinking who is Cook really though? There seems to be more to her than we're being led to believe. Hmmmm….
Keris Veturius, the Commandant – I wish we could ignore her, but this demon woman cannot be ignored. She is nothing short of appalling, horrid, vicious, despicable (thank you thesaurus). She took out Izzi's eye when she was a child, she slashed Cook's face and made her swallow hot coals, she abandoned her newborn son to die in the forest, she kills on a whim and she will do ANYTHING for power (someone 👏 needs 👏 to 👏 kill 👏 this👏 demon). I fear her and every time she is mentioned I cringe in anticipated terror. I will say there's a small part of me that does admire how smart and strategic she is…but I hate her.
And then there's our star-crossed lovers…Elias and Laia.
Elias Veturius – a Mask who wants to escape Blackcliff. His mother, Keris the Commandant of the Empire, left him to die in the forest as a baby (this bitch!). He was rescued and raised by Tribe Saif until he was kidnapped at six and taken to Blackcliff. Elias is a compassionate, brave, loyal, self-sacrificing, damaged, beautiful, tortured soul so obviously I fell for him within the first few chapters. I love his friendship with Helene. It is the love and friendship of two people who respect and take care of each other all while trying to survive in their cruel world. Elias and Laia had no reason to ever cross paths in a way that would lead them to speak to each other or more importantly save each other (fate? Or something else more magical?). Even though it takes them almost half the book to really come together, once they do, it feels like the missing puzzle pieces have fallen into place.
"I'd rather die than live with no mercy, no honor, no soul."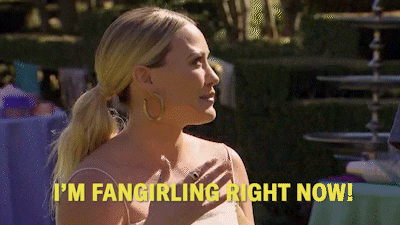 Laia of Serra – Laia, a Scholar slave, raised by her grandparents is sweet, loyal, and compassionate. She considers herself weak and cowardly but you cannot read much past the first few chapters without learning that she is actually a strong, daring, determined young woman. For goodness sake, she volunteers with the Rebels to spy on the Commandant to get their help to save her brother (she's braver than I am). She suffers at the hands of the Commandant multiple times but she never gives up. This is where she meets Elias, who she fears and hates at first (just like any good relationship), but learns he's not what she imagines him to be and soon we see their relationship start to develop.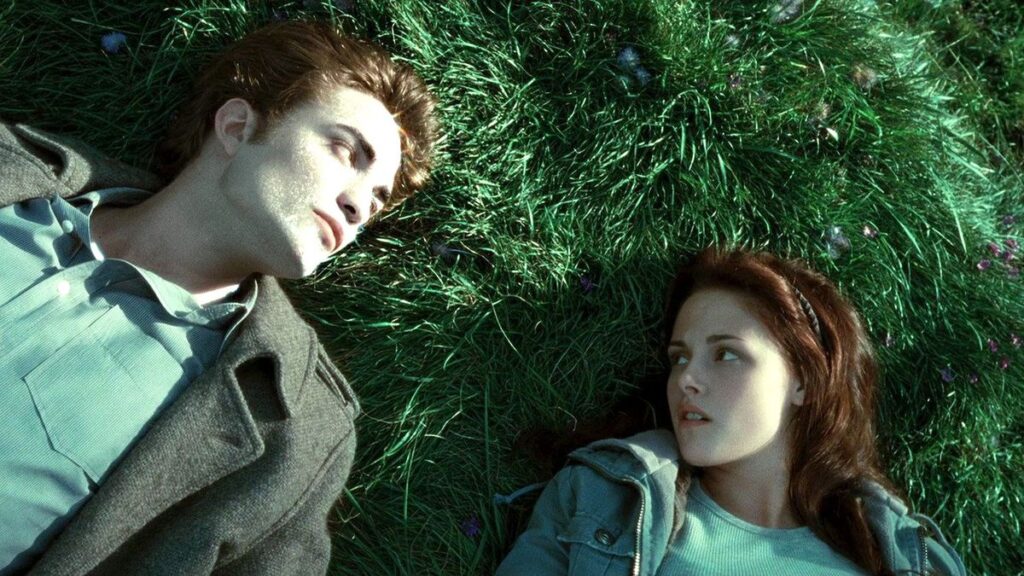 Sabaa Tahir did an amazing job with character development, intertwining storylines, and bringing the characters to life. I was captivated from beginning to end with a range of emotions throughout – the highs were wonderful, the lows were gut wrenching, the suspense was compelling, the romance was sweet, and it all left me needing more. If you've ever watched the Handmaid's Tale, you'll know exactly what I'm talking about.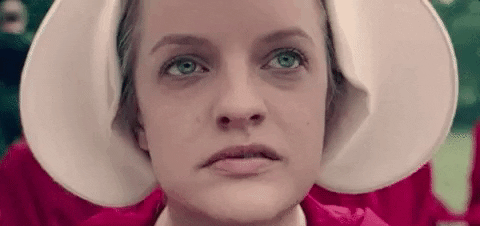 I can't wait to start A Torch Against the Night (book #2).
---
Favorite Book Quotes
"Once, I'd have wanted that. I'd have wanted someone to tell me what to do, to fix everything. Once, I'd have wanted to be saved."
"You are an ember in the ashes, Elias Veturius."
"It will get better. You'll never forget them, not even after years. But one day, you'll go a whole minute without feeling the pain. Then an hour. A day. That's all you can ask for, really."
"There are two kinds of guilt: the kind that drowns you until you're useless, and the kind that fires your soul to purpose."
"Death supplants everything. Friendship, love, loyalty."
"Elias is here, before me, warm and beautiful and broken. He's a Martial. A Mask. But not here. Not tonight, in this room. Here, now, he is just Elias and I am just Laia, and we are, both of us, drowning."
"That day, I thought my world was ending. In a way, I was right. Now it's time to remake my world. Time to redo my ending. I put my hand to my armlet. This time, I will not falter."
"Fear is only your enemy if you allow it to be."
"Fear can be good, Laia. It can keep you alive. But don't let it control you. Don't let it sow doubts within you. When the fear takes over, use the only thing more powerful, more indestructible to fight it: your spirit. Your heart."
"Into the unknown. Into freedom."
---
"This post contains affiliate links. If you click one and make a purchase, I earn a small commission at no extra cost to you. It helps support the site so I can continue to offer great content to you!"
When nineteen-year-old huntress Feyre kills a wolf in the woods, a terrifying creature arrives to demand retribution. Dragged to a treacherous magical land she knows about only from legends, Feyre discovers that her captor is not truly a beast, but one of the lethal, immortal faeries who once ruled her world.

At least, he's not a beast all the time.

As she adapts to her new home, her feelings for the faerie, Tamlin, transform from icy hostility into a fiery passion that burns through every lie she's been told about the beautiful, dangerous world of the Fae. But something is not right in the faerie lands. An ancient, wicked shadow is growing, and Feyre must find a way to stop it, or doom Tamlin – and his world – forever.