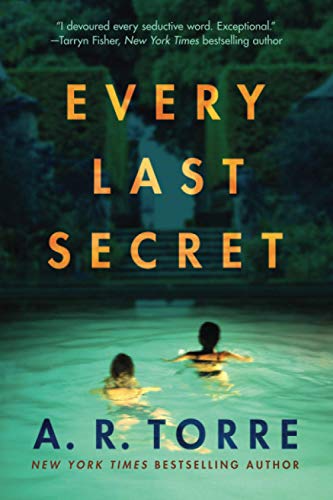 Cat Winthorpe has worked hard to get what she has: a gorgeous home; social standing; and William, her successful, handsome husband. Then a friendly new couple moves into the estate next door. While cautious, a good neighbor like Cat greets them with open arms and warm hospitality.
Neena Ryder isn't a fellow lady of leisure. A life coach with off-the-rack dresses, personal issues, and a husband who hasn't delivered, she's anxious to move up in the world. This beautiful new town is a step in the right direction. It's also making Neena aware of what she doesn't have. Namely, William. When Neena's infatuation escalates into obsession, it's just a matter of eliminating a few obstacles to get the life she wants. The life next door.
As Neena's secret fixation grows, so does her friendship with Cat. But beneath their cordial interactions is a wealth of temptations, secrets, and toxic jealousy. For both women, the desire for a perfect life can turn perfectly dangerous.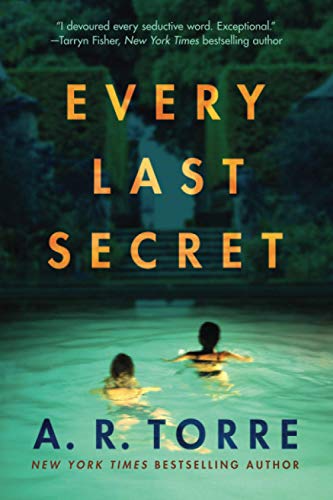 Every Last Secret
by A.R. Torre
Published by: Thomas & Mercer
Published Date: December 1, 2020
Genres: Fiction, Thriller, Psychological
# of pages: 291
Trigger Warning: Cheating, abortion
---
My Thoughts
Sounds amazing, right?! The drama, the cat fights, the plotting and scheming…the disappointment. This book was good, fine…but not great.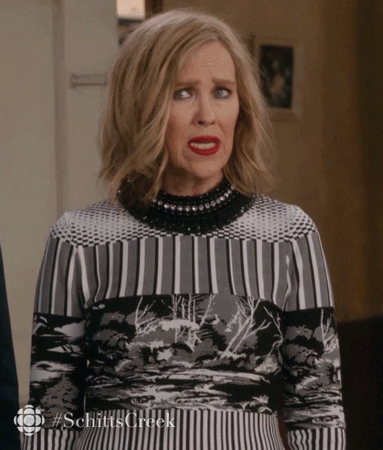 I was so excited to read it that I didn't want to wait to finish my current read so I decided to audiobook it instead (I prefer to read one book at a time, so I use audiobooks to fill my book obsession). While it was a good way to pass the time commuting to work, I probably won't remember this book in a few weeks.
This book is getting 3 stars.
Pros: an easy, quick read that you can easily put down (good for a weekend getaway), alternating points of view between the two main women (giving us an inside look at how screwed up these women are), and a bit of a look into the aftermath of their lives.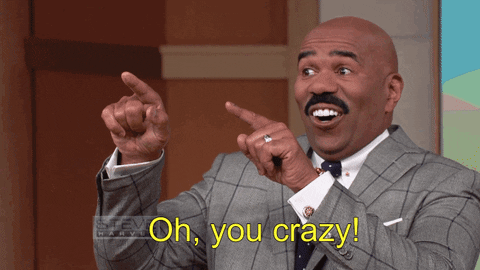 Cons: I prefer my thrillers to be more intense and harder to figure out (think The Girl with A Dragon Tattoo). While this book was suspenseful (?) in that there was a continuous back and forth between the antics of the two women (some husband involvement) and you weren't exactly sure what was going to happen next, it didn't take a lot to figure out where things were going and how things would likely end (it would have been amazing if the author had come up with an ending that left us shocked but no such luck).
By halfway through the book, I was entertained just enough and cared just enough about the characters to finish the book (I also wanted to see if the ending would be a shocker). So, my recommendation is if you're looking for an easy, entertaining read pick this one up.
Let me know your thoughts.
---
Favorite Book Quotes
"Broken women cannot be held accountable for their actions."
"That was the secret to success in this town. Presenting a picture of effortless perfection with behind-the-scenes ruthless hard work."
"Blurred lines. Smear enough of them together, and you could change the color of everything."
"William Winthorpe had been the right mark, targeted with a well-oiled execution, but I had made the horrible assumption that I was the smartest person in this game."
"There were men you owned. There were men you borrowed. And then there were men you took. I would never let anyone take him from me."
"Keeping my mouth shut was a skill I'd perfected a long time ago."
"Chess is easy if you think ahead, the further out the better. You have to weigh the strengths you have. Decide what pieces can be sacrificed. Choose what pieces need to be protected. But the key, Scott preached, if playing against any skilled opponent, was the fake. You had to convince them that you were moving down one path—maybe a dumb path, an innocent path—while you skillfully tiptoed through your true plan, the one that would lead them straight to checkmate."
"Our first solo activity—brunch last weekend—had been a painful process that had reminded me of why I had stopped taking on new friends. I could only listen to someone brag about themselves for so long before I needed to see a genuine side."
"It was brilliant of her, expertly played, a cat lying quietly in the bushes and watching all her mice dance to their deaths."
"We were a team, summer was our fucking season, and a sociopathic blonde with boundary issues wasn't going to bring down my house."
"And . . . just like that, another check in the Neena Is Better Than Cat column."
When nineteen-year-old huntress Feyre kills a wolf in the woods, a terrifying creature arrives to demand retribution. Dragged to a treacherous magical land she knows about only from legends, Feyre discovers that her captor is not truly a beast, but one of the lethal, immortal faeries who once ruled her world.

At least, he's not a beast all the time.

As she adapts to her new home, her feelings for the faerie, Tamlin, transform from icy hostility into a fiery passion that burns through every lie she's been told about the beautiful, dangerous world of the Fae. But something is not right in the faerie lands. An ancient, wicked shadow is growing, and Feyre must find a way to stop it, or doom Tamlin – and his world – forever.